Responsive Design is important
Why is Responsive Design Important?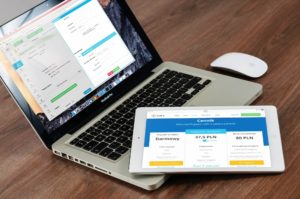 Everyday more and more people are using tablets, smart phones and laptops for everything a desktop computer can do. Since the use of phones and tablets for web surfing or even for work is increasing it is vital for your site to keep up. Responsive design is having your site adapt to any size screen your users come up with. You no longer have to worry about having separate sites for each device.
85% of consumers browse the web on their (mobile device ) iPad, Kindle, or smartphone. Therefore, if you don't have a mobile responsive website, you risk losing valuable traffic in the short terms and the long term.
Optimizing your website for mobile response is exactly how it sounds. It is a website that dynamically re-sizes itself to become user-friendly across all mobile devices.
Just some of the benefits to having a responsive site are:
Optimizes user experience – Allows users to easily navigate the website and view content based on their screen resolutions (smartphone, tablet, laptop, desktop).
Saves time and money – No need to have a separate mobile website, which then reduces costs and the amount of content you need to manage.
Improve search rankings – Major search engines look for websites that have responsive design as part of their search algorithms. Google prefers mobile responsive web designs to mobile templates.